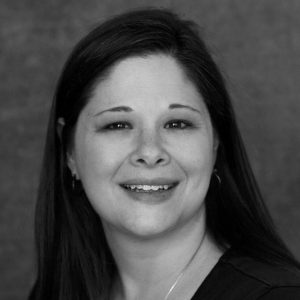 Kristin Koontz – President
Kristin is pleased to be serving as the President of BLT. She found her love of theater and performing in elementary school and has never looked back. Studying music theatre in college, she graduated with a degree in Human Services with minors in Theatre Arts and Criminal Justice. While spending seventeen years working in the law enforcement arena, Kristin continued to volunteer in the theater community as an actor, director and stage manager. Now working as an educator for multiple companies, she has even more time to devote to making theatre available to all those in Chesterfield County and its surrounding regions. As a mother to five, Kristin cannot wait to pass along her love of the theater and her experience to her children as well as all others involved with BLT.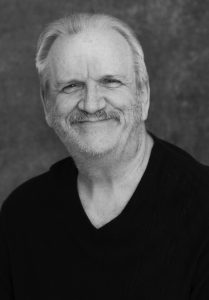 John Cichocki – Vice President
John is excited to be serving as Vice President of BLT.  He has been acting and directing for longer than he wants to admit.  He has performed at Swift Creek Mill Theatre, the Jewish Community Center, Salisbury Presbyterian Church, and of course in BLT productions.  His favorite roles over the years have been Jean Valjean (Les Mis), Tevye (Fiddler on the Roof), God (Children of Eden), Judas (Jesus Christ Superstar), the voice of the plant (Little Shop of Horrors) and Charlie Brown (You're A Good Man, Charlie Brown).  He is most comfortable these days behind the scenes directing, which luckily BLT has given him the opportunity to do with his longtime collaborator, Beth Mercer.

John is currently enjoying his retirement after 45 years of teaching. John's strongest passion is being a dad to his son J.D.  J.D. helps to keep him grounded and young at heart.  John will continue to work to make BLT a safe place for all who want to be involved in the theatre.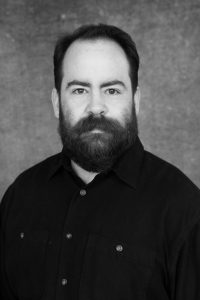 Les Harper – Director of Art and Design
As Director of Art & Design, Les brings his many years of experience as an animator, director, and illustrator for Turner Studios (Cartoon Network/Adult Swim) to BLT. Everything from set design & construction to posters, t-shirts, tickets, social media, and show programs… he does it all!!
When not designing or building for BLT, Les can often be found on stage with leading roles in shows such as Oliver! (Fagin), The Music Man (Mayor Shinn),Les Miserables (Thenardier) and most recently Bye, Bye, Birdie (Harry Macafee). 
Outside of BLT Les is an art teacher at the Thomas Dale High School Specialty Center for the Visual and Performing Arts where he shares his artistic knowledge with budding young artists and animators. He still continues to freelance through his company, Lightbox Studios LLC, providing animation & illustration services to clients across the globe.
Les has been involved with theater and performing arts since his first stage show in Kindergarten at CE Curtis Elementary oh so many years ago, and is thrilled to continue to be involved with such an amazing community theater as Broken Leg.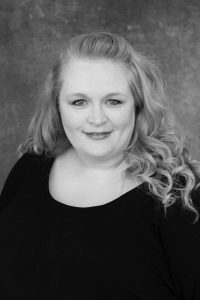 Heather Miles – Artistic Director
Heather Miles is a proud cofounder of BLT and is ecstatic to serve as Artistic Director. She fell in love with theatre at a young age and performed in school plays and musicals including several at Thomas Dale High School. After a twenty-year hiatus to raise her two children Kourtney and Carter, Heather triumphantly returned to the stage in 2010 as the Cheshire Cat in a magical adaptation of Lewis Carroll's Alice in Wonderland. It's proven impossible to keep her away from the stage since! She has directed productions of Annie, Willy Wonka, Jr, and The (Almost) Totally True Story of Hansel and Gretel, and Alice In Wonderland (twice!). Acting accolades include appearing as Madame Thenardier in Les Miserable, Eulalie Mackecknie Shinn in The Music Man, Stage Manager in Our Town, Peggy in Godspell, and most recently Mae Peterson in Bye, Bye, Birdie. Heather is also the "Marmee" (a role she once played in Little Women) to granddaughters Quinn, Rory and Sloane, who bring her immense joy and lots of giggles. She loves spending time with her family and friends, seeing as much theatre as humanly possible, cooking, and – of course – karaoke! Heather hopes to see you on stage or in the audience very soon!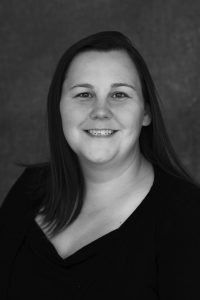 Meghann Morton, Treasurer 
Meghann is delighted to serve as Treasurer for BLT. She completed her undergraduate studies in Accounting at VCU and went on to receive her Master of Science in Accounting from Liberty University. In the Fall of 2017, she obtained her CPA licensure. Meghann works as an Accounting Manager for a local ticket brokering agency.
Meghann has lived in Richmond her entire life and enjoys traveling, poker, VCU basketball, and volunteering. Meghann is a devoted mother to three, the middle of whom started them on this journey with BLT. While Meghann has not acted in the past, she enjoys working behind the scenes and learning more about community theater with every show. She looks forward to growing with the BLT family and can't wait to see where this experience takes her!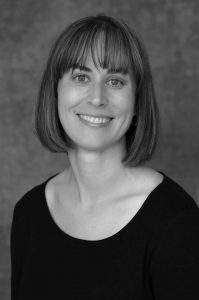 Catherine Kotalo – Secretary

Catherine enthusiastically serves on the BLT board as secretary. Catherine has worked as an elementary school educator for eighteen years, with a Master of Education degree from VCU. While Catherine has always been an avid Broadway fan, the mother of two boys became involved in local theater when her oldest son began performing.

Catherine prefers to enjoy theatrical performances while working off stage or watching from the audience. But no worries, as there is always plenty to do behind the scenes! Catherine's main goal is to continue to assist making BLT a place where children and adults alike can feel at home in the theatre.