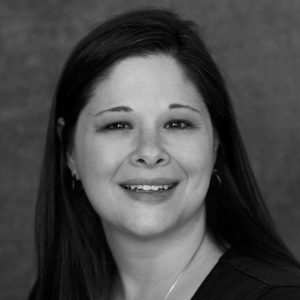 Kristin Koontz – President
Kristin is pleased to be serving as the President of BLT. She found her love of theater and performing in elementary school and has never looked back. Studying music theatre in college, she graduated with a degree in Human Services with minors in Theatre Arts and Criminal Justice. While spending seventeen years working in the law enforcement arena, Kristin continued to volunteer in the theater community as an actor, director and stage manager. Now working as an educator for multiple companies, she has even more time to devote to making theatre available to all those in Chesterfield County and its surrounding regions. As a mother to five, Kristin cannot wait to pass along her love of the theater and her experience to her children as well as all others involved with BLT.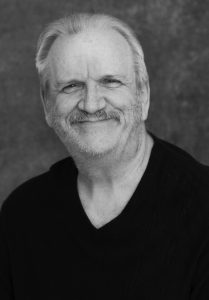 John Cichocki – Vice President
John is excited to be serving as Vice President of BLT.  He has been acting and directing for longer than he wants to admit.  He has performed at Swift Creek Mill Theatre, the Jewish Community Center, Salisbury Presbyterian Church, and of course in BLT productions.  His favorite roles over the years have been Jean Valjean (Les Mis), Tevye (Fiddler on the Roof), God (Children of Eden), Judas (Jesus Christ Superstar), the voice of the plant (Little Shop of Horrors) and Charlie Brown (You're A Good Man, Charlie Brown).  He is most comfortable these days behind the scenes directing, which luckily BLT has given him the opportunity to do with his longtime collaborator, Beth Mercer.

John is currently enjoying his retirement after 45 years of teaching. John's strongest passion is being a dad to his son J.D.  J.D. helps to keep him grounded and young at heart.  John will continue to work to make BLT a safe place for all who want to be involved in the theatre.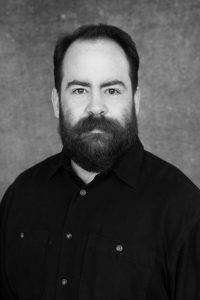 Les Harper – Director of Art and Design
As Director of Art & Design, Les brings his many years of experience as an animator, director, and illustrator for Turner Studios (Cartoon Network/Adult Swim) to BLT. Everything from set design & construction to posters, t-shirts, tickets, social media, and show programs… he does it all!!
When not designing or building for BLT, Les can often be found on stage with leading roles in shows such as Oliver! (Fagin), The Music Man (Mayor Shinn),Les Miserables (Thenardier) and most recently Bye, Bye, Birdie (Harry Macafee). 
Outside of BLT Les is an art teacher at the Thomas Dale High School Specialty Center for the Visual and Performing Arts where he shares his artistic knowledge with budding young artists and animators. He still continues to freelance through his company, Lightbox Studios LLC, providing animation & illustration services to clients across the globe.
Les has been involved with theater and performing arts since his first stage show in Kindergarten at CE Curtis Elementary oh so many years ago, and is thrilled to continue to be involved with such an amazing community theater as Broken Leg.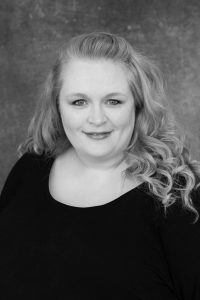 Heather Miles – Artistic Director
Heather Miles is a proud cofounder of BLT and is ecstatic to serve as Artistic Director. She fell in love with theatre at a young age and performed in school plays and musicals including several at Thomas Dale High School. After a twenty-year hiatus to raise her two children Kourtney and Carter, Heather triumphantly returned to the stage in 2010 as the Cheshire Cat in a magical adaptation of Lewis Carroll's Alice in Wonderland. It's proven impossible to keep her away from the stage since! She has directed productions of Annie, Willy Wonka, Jr, and The (Almost) Totally True Story of Hansel and Gretel, and Alice In Wonderland (twice!). Acting accolades include appearing as Madame Thenardier in Les Miserable, Eulalie Mackecknie Shinn in The Music Man, Stage Manager in Our Town, Peggy in Godspell, and most recently Mae Peterson in Bye, Bye, Birdie. Heather is also the "Marmee" (a role she once played in Little Women) to granddaughters Quinn, Rory and Sloane, who bring her immense joy and lots of giggles. She loves spending time with her family and friends, seeing as much theatre as humanly possible, cooking, and – of course – karaoke! Heather hopes to see you on stage or in the audience very soon!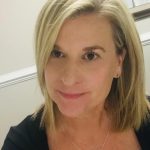 Christy Lamberton, Treasurer
Ever since seeing West Side Story on her 10th Birthday in NYC, Christy has been a huge fan of the theater. Christy is a Mom of four with her youngest being very involved in the theater. Christy has always been in the background supporting her daughter's shows whether it was helping with costumes, props, or ticket sales. Upon moving from CT to VA two years ago, Christy's daughter performed in the cast of BLT's Annie. This is where Christy first saw the magic that is BLT. She continues to see this magic with each of their shows and their approach towards community theater. Christy currently works as VP of Sales and Marketing for a national recruiting firm and also served as President of her children's school PTA for 5 years. Given her love of Broadway, career experience, and past volunteering roles Christy is excited to serve as treasurer on the BLT Board and to help them to continue to grow their vision.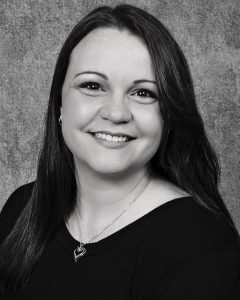 Amy Krusenklaus – Secretary

Amy Krusenklaus is grateful to be serving as Secretary of BLT. While she has always had a fondness for the performing arts and music Amy came to love and appreciate theater on a new level when she connected with BLT through her friends and children. As a mother of four kids that have become entrenched in acting, tech, and crew with BLT, Amy found herself diving into the work behind the scenes that goes into making any productio
n a success and enjoying every second. After her kids participated in Alice in Wonderland and Bye Bye Birdie in 2018/19 Amy found herself onstage for the very first time in BLT's Annie with her daughters while her older son worked crew and had an absolute blast. While her family is her heart and soul Amy feels most fulfilled when she is helping others and is thrilled to have branched out into House Managing, coordinating fundraisers, and now to Secretary of BLT. Amy is excited to be a part of this incredible theater that feels like home and cannot wait to see what the future has in store.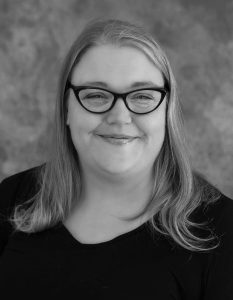 Kyla Trice Zabala – Director of Educational Outreach
On stage since the age of three, Kyla Trice Zabala has been a part of over sixty theatrical productions. When she was fourteen, she was in her first community theatre with Summer Musical Enterprises, Fiddler on the Roof, and the theatre bug bit her. Kyla graduated from Radford University with degrees in both English and Theatre. In 2006 she became a founding member and Artistic Director of New River Stage, a community theatre in Blacksburg. One night at karaoke, she met Ramon Zabala, piano player extraordinaire, and fell in love as he sang Frankie Valli's "Can't Take My Eyes Off Of "You." In 2010, they married and moved to Richmond. Where Kyla began teaching in Henrico as an English and Theatre teacher, where she produced several shows; some of her favorites include 25th Annual Putnam County Spelling Bee, Godspell, Footloose, In The Heights, Raisin in the Sun, Chicago, and Clue. Her direction of In the Heights was taken to Firehouse theatre and given a three-week professional run. In 2016, Kyla was awarded the R.E.B. Award for Excellence in Teaching from the Community Foundation, and in 2022 she was given the honor of being one of the Top 20 teachers in Henrico. When not on or around the stage, you can find her drinking coffee, writing papers, or with her nose in a book, sometimes all three (and yes, she still loves singing karaoke). She would like to thank Evan for reminding her of her intense love of community theatre, the Broken Leg Theatre board for asking her to join, and Ramon for his continued support of her dreams.